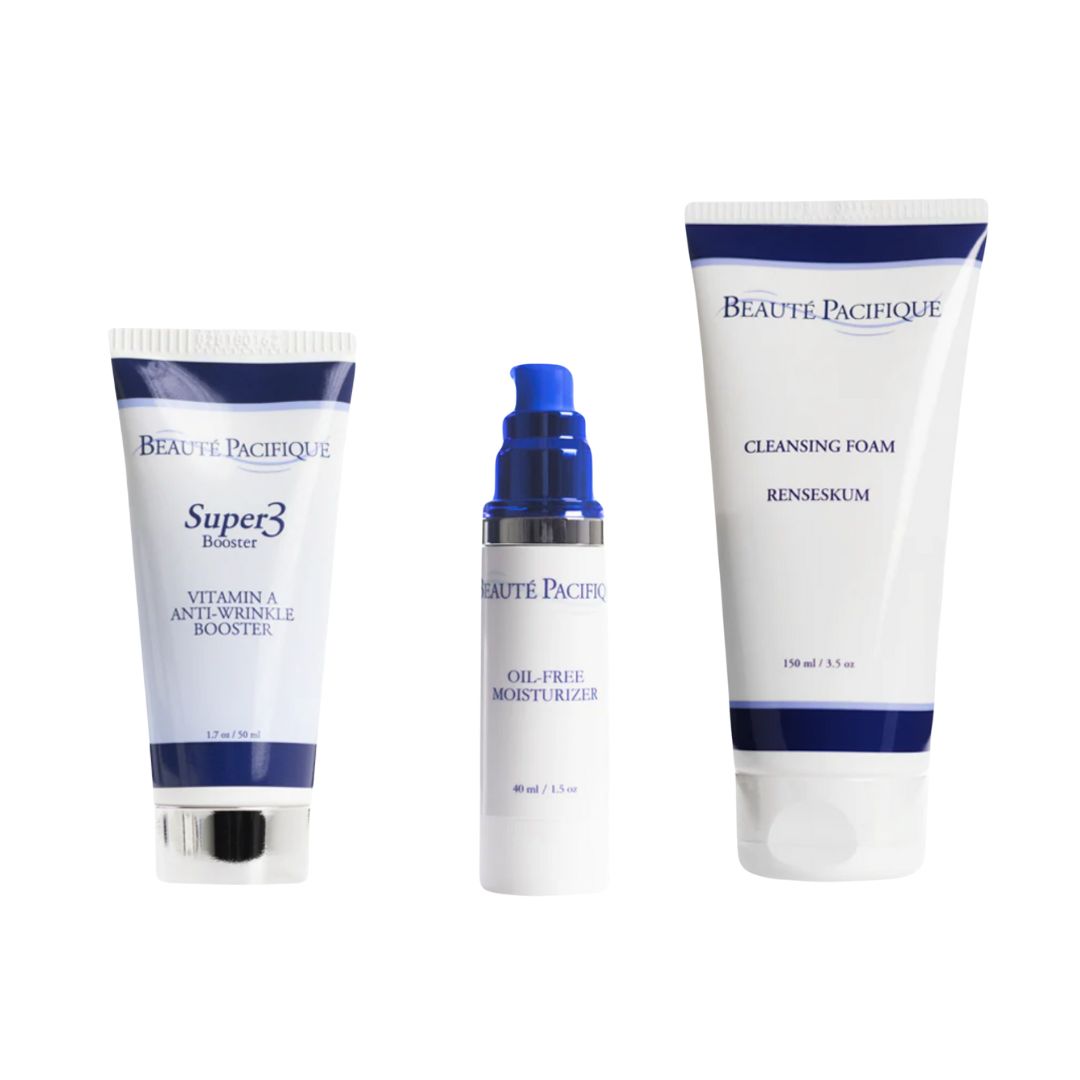 Super3 Booster | Restoring A-vitamin night shelter, 50
100% Money Back Guarantee!
Delivery within 1-3 business days!
Super3 Booster | Restoring A-vitamin night shelter, 50 ml
Beauté Pacifique Super 3 Booster is one of the most effective anti-aging products of the moment.
The cream contains three different types of stable form of vitamin A esters, each of which improves the production of collagen and elastin.
The active ingredients with a patented delivery methodology are able to reach the deepest layers of the skin and restore the lost collagen structure of the dermis in a short time. Within 3 months, the surface of the skin becomes up to 80% stronger.
Beauté Pacifique Super 3 Booster is able to repair sun damage and wrinkles on its own. The result is clearly visible after 5 days of use. After 3 uses, we are able to show exactly the changes in your subcutaneous structure with DermaScan ultrasound equipment, which is used in the best medical facilities around the world.
The incredibly high efficiency of this A-vitamin ester cream is recognized by the world's best dermatologists.
Beauté Pacifique Super 3 Booster contains active ingredients that regulate the activity of sebaceous glands and reduce the formation of acne. Supplemented with disinfecting propolis, Super3 Booster becomes an ideal tool for the care and strengthening of oily, acne-prone and problematic skin of young people.
Thanks to its light structure, this cream is also perfect for men's skin care and renewal.
100 ml of Super3 Booster is intended for 8 uses on average, applying the cream from the forehead to the décolleté area.
Cleansing Foam | Cleansing foam for all skin types, 150ml
Beauté Pacifique Cleansing Foam is designed for all skin types. This facial skin cleanser with its light and pleasant consistency cleans the skin of the face and neck very well, promotes the cleansing of pores and makes the skin smooth and very clean. Most importantly, this foam does not make the skin dry and does not irritate it. This foam can also be used very well as a shaving product. A very small amount of Beauté Pacifique Cleansing Foam ensures a comfortable and smooth shave. They easily lift hairs and significantly reduce ingrowth of hairs into the skin. The foam can be used in the morning and in the evening. Also very well suited for cleaning young skin.
Oil Free Moisturizing Creme | Mattifying moisturizing cream, 40ml
Beauté Pacifique Oil Free Moisturizer is a cream with a light consistency that creates a matte finish on the skin and is therefore ideal for combination/oily skin. Created to reduce the shine of the skin while conditioning it and making it pleasantly soft.
A good base for applying make-up. Perfect for both women and men. Since this cream does not make the skin greasy, it is also ideal for young skin that needs additional hydration.