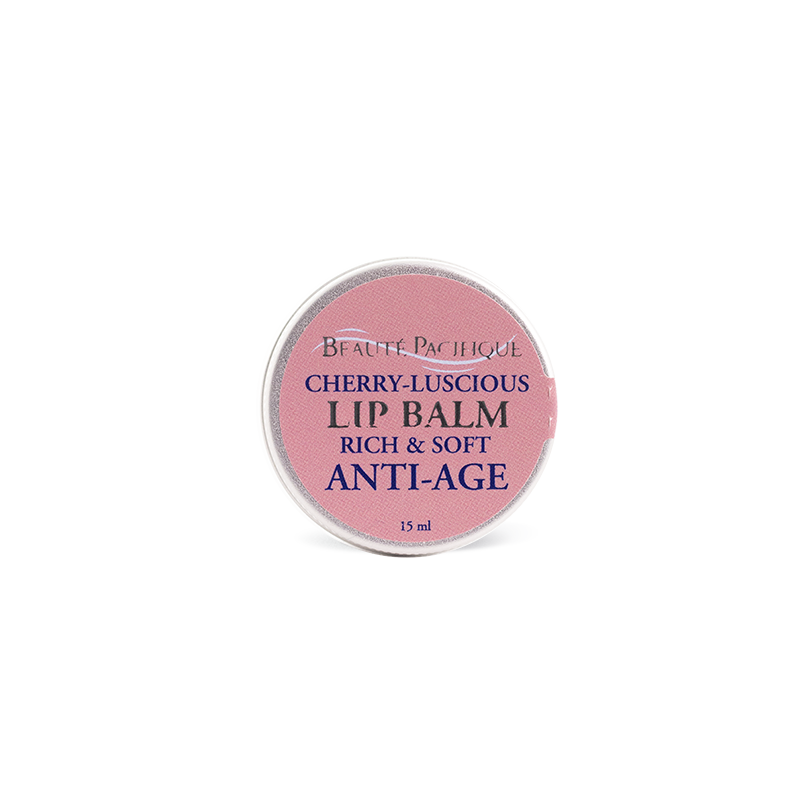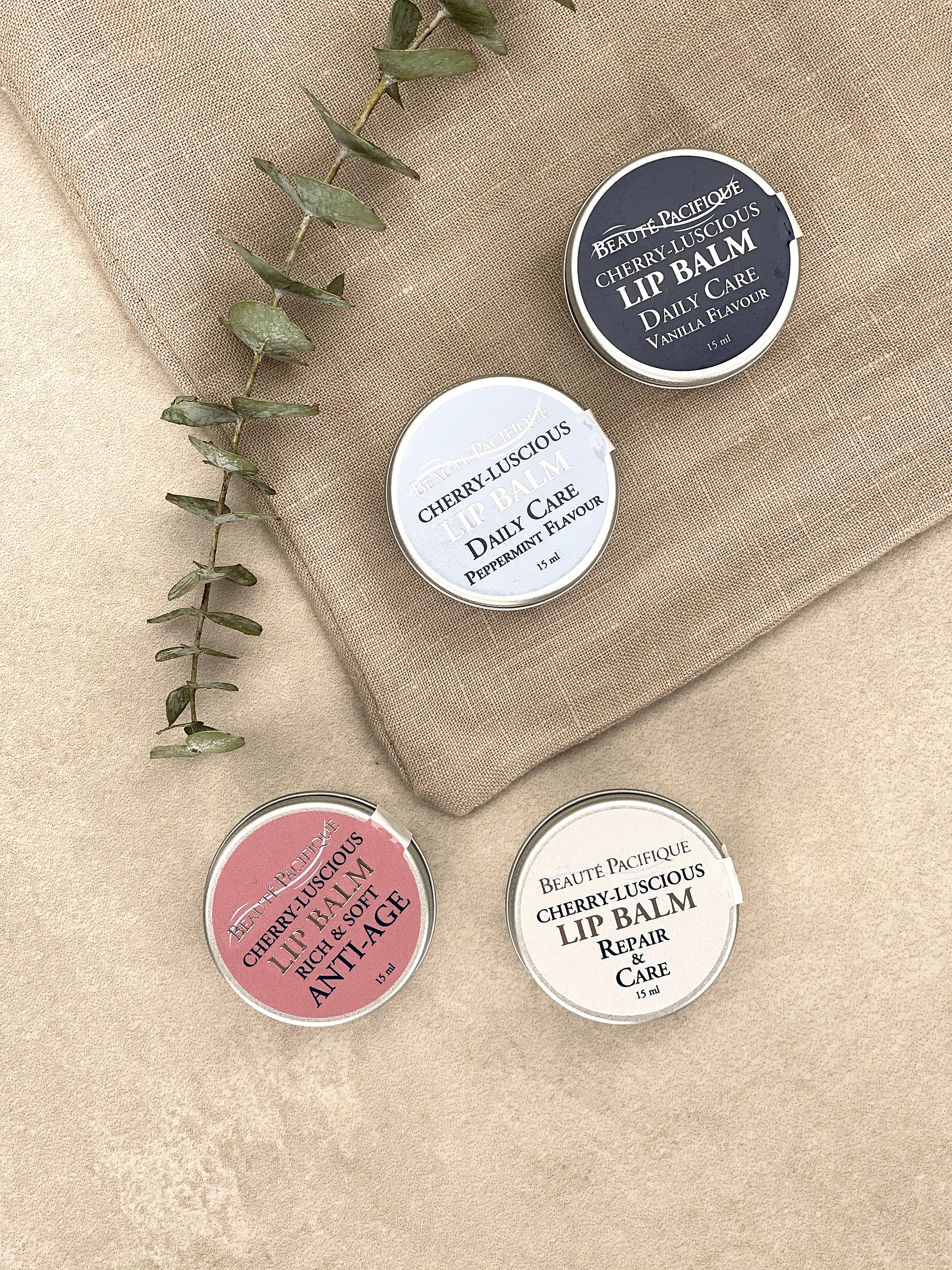 CHERRY-LUSCIOUS LIP BALM, RICH & SOFT ANTI-AGE, 15ml
Contains 3 Vitamin A types for better elasticity and volume
makes chapped lips soft and well moistured
Helps challenged lips back to normal
100% Money Back Guarantee!
Delivery within 1-3 business days!
CHERRY-LUSCIOUS LIP BALM, RICH & SOFT ANTI-AGE, 15ml
RICH & SOFT ANTI-AGE ir jauns pretnovecošanās koncepts, kurš ir izstrādāts īpaši lūpām. Šajā lūpu balzamā ir trīs iedarbīgi A vitamīna varianti, kuri atjauno zaudēto kolagēna struktūru visos ādas slāņos. Stimulējot kolagēna un elastīna veidošanos, tas atjauno lūpu elastību un apjomu. 
Tas arī vienlaicīgi novērš un pasargā no bojājumiem un novecošanās laika gaitā, kā arī no saules radīta kaitējuma. Šis lūpu balzams saglabā lūpu veselību un funkcionēšanu, vienlaicīgi liekot tām izskatīties koptām pat sausa gaisa un stresa apstākļos. Daudzās unikālās un aktīvās sastāvdaļas darbojas kopā, lai nodrošinātu lūpām mitrināšanu un radītu neredzamu barjeru aizsardzībai pret vides iedarbību. Tās liek lūpām izskatīties skaistām un novērš plaisiņas un redzamus bojājumus. 
Main ingredients and their benefits:
4. Squalane | is an oil that occurs naturally in human skin and is an important component of the lipid system. This oil has a very high absorption capacity. The nanometer droplets of squalane act as efficient "transporters" of vitamin A and other oil-soluble active ingredients. Young and healthy skin contains a large amount of squalane, but it rapidly decreases with age. Because of this, squalane is perfectly absorbed into sun-damaged and aged skin. Lack of squalane in the skin can cause premature aging, very dry skin and loss of elasticity. Areas of skin that are frequently exposed to the sun's rays, which are constantly exposed, dry and prematurely aged, such as hands, elbows, heels, knees, etc., become incredibly soft and supple as soon as squalane oil is applied.
5. Butyruspernum Parkii (Shea) Butter Extract | this emollient helps to heal cracked, aged and damaged skin. Its chemical constituents help to heal bruising and soreness. Shea butter penetrates the skin and leaves it feeling soft and smooth. Shea butter has a high content of unsaponifiables and cinnamic esters, which have antimicrobial and moisturizing properties and provide protection from the UV rays of the sun. It is known for its moisturizing, smoothing and skin protecting properties
14. Prunus Amygdalus Dulcis (Sweet Almond) Oil Sweet Almond Oil | is a pale yellow to yellow liquid oil obtained from the seeds of "Prunus Amygdalus Dulcis". Since the Antiquity, almond seed oil has been used in cosmetics for its softening and moisturizing properties.
16. Retinyl Palmitate | is a particularly stable form of Vitamin A that we have formulated into our creams, in a way to maintain its highly active potency – both during storage and on application to the skin. Encapsulated in nanometer-sized droplets of squalane, the Vitamin A can penetrate deeper into the skin in sufficient amounts to stimulate the cells, and synthesise lost collagen fiber structures as in younger skin.Wrinkles and fine lines diminish and throughout the complete structure of the skin it is significantly rejuvenated. In our patented combination with squalane that functions as an effective delivery system throughout the skin, the Vitamin A transforms into a totally unique and remarkably efficient anti-aging action within the skin corresponding to 10-20 years of rejuvenation.
17. Retinyl Acetate | is like Retinyl Palmitate which is a particularly stable form of Vitamin A and has a similar remarkably efficient rejuvenating action on the skin in the same manner as in Retinyl Palmitate. It enables the skin's cells to rebuild and repair sun damaged and aged skin the same as Retinyl Palmitate.
18. Hydroxypinacolone Retinoate | is another Vitamin A variant that helps renew skin plumpness, elasticity, and hydration to provide a radiant and fresh appearance. In addition to the benefits achieved by Retinyl Palmitate, Retinyl Acetate and Retinyl Linoleate it is known to stimulate skin cell proliferation; restoring thickness to skin that has become thinner over time. These processes help fill in lines and wrinkles to give a youthful appearance, while safeguarding skin from further wrinkle development.
20. Propolis Cera Water Extract (PWE) is nature's own defense against microbial infections found in bee hives where it protects the bees from diseases and fungal infections.