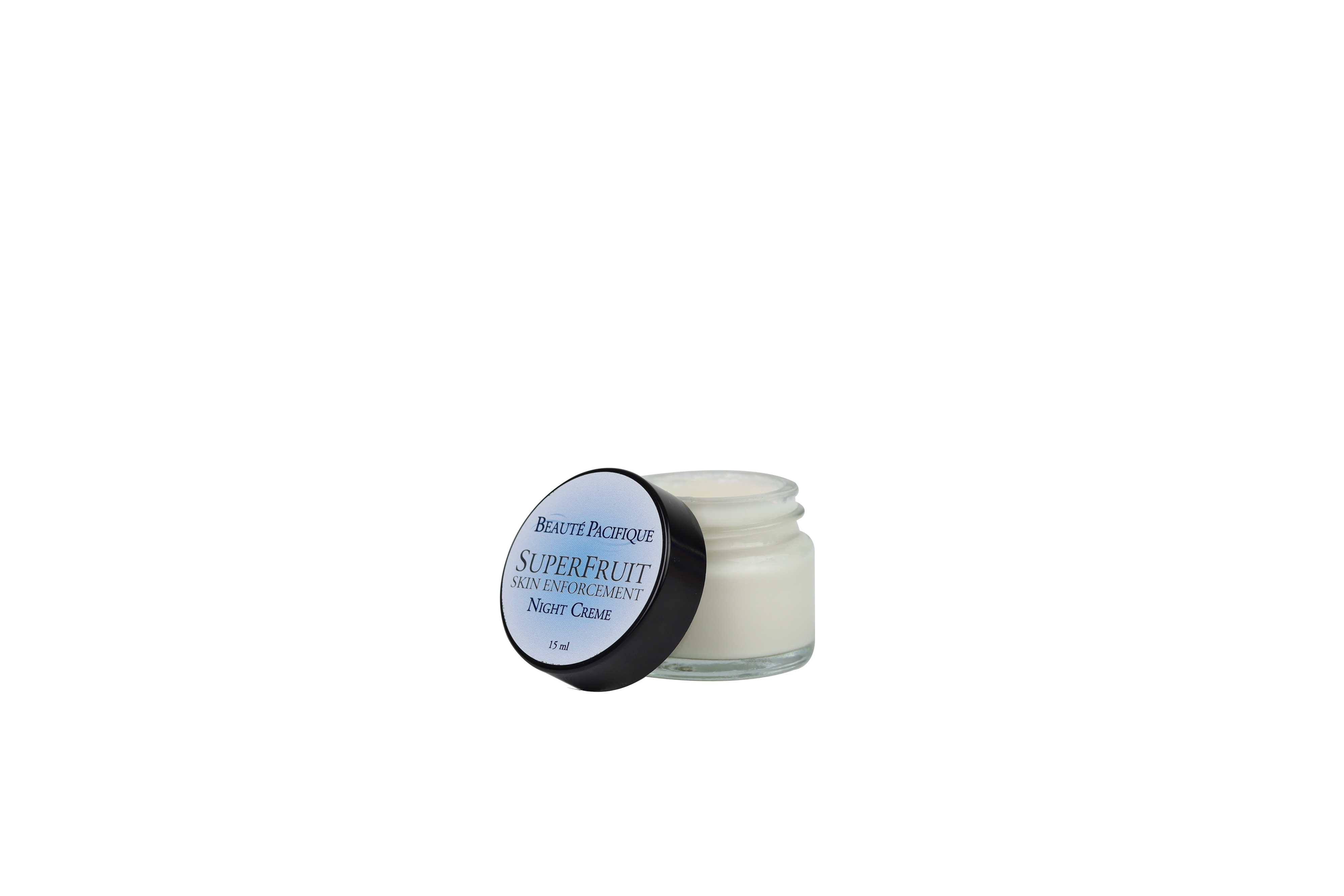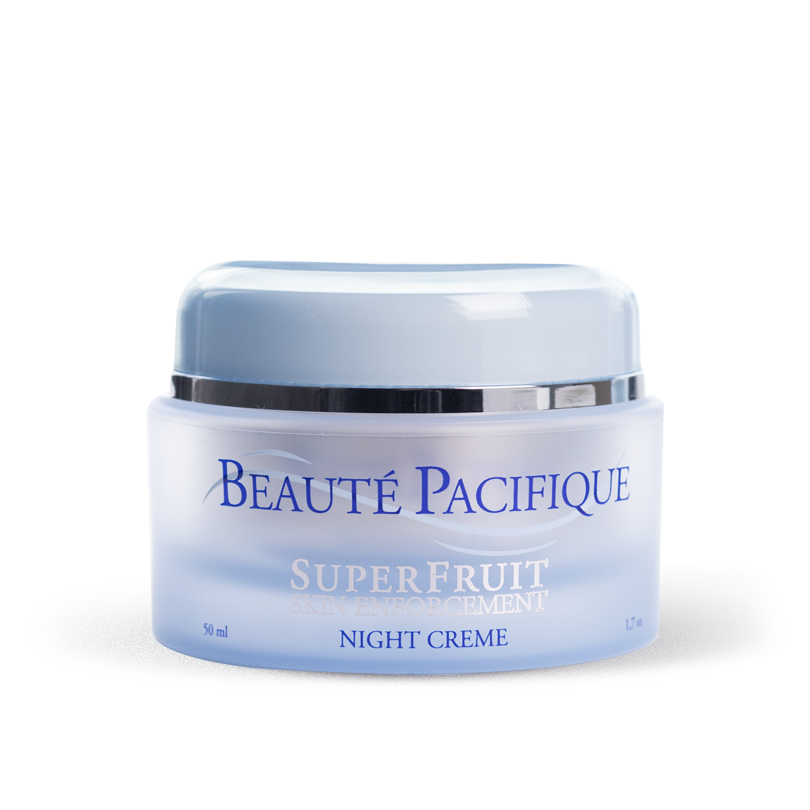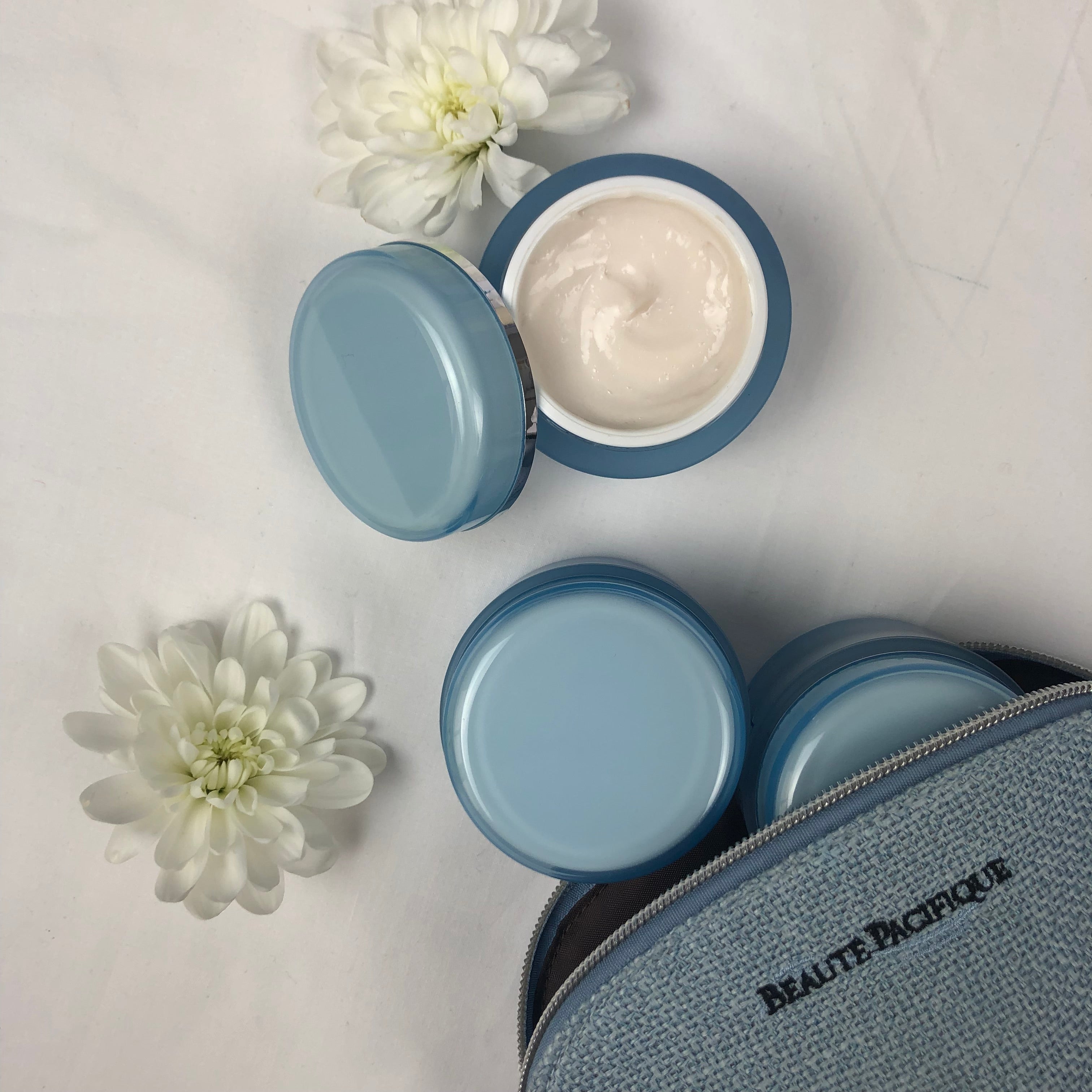 Beauté Pacifique SUPERFRUIT – Night Creme, 15ml
Enhances and preserves the qualities of youthful skin with natural SuperFruit extracts
Fights the very first mimic lines
Reduces redness from blemished skin and evens out pigment flaws
100% Money Back Guarantee!
Delivery within 1-3 business days!
Beauté Pacifique SUPERFRUIT – Night Creme for young women, 15ml
Beauté Pacifique Super Fruit Night Creme from the Skin Enforcement line is an effective night cream for the first mime lines and wrinkles. The special formula of the cream's active ingredients increases the skin's ability to renew itself, which is why the skin maintains its strength and youthfully strong structure for longer.
The active composition is obtained from two nourishing natural SUPERFRUITS extracts - cranberry stem cells and green tea. These Superfruit extracts contain high concentrations of natural antioxidants that protect skin cells and promote the process of new cell formation.
The active composition of the cream increases the moisture level of the skin, evens out uneven skin tone, reduces redness and pigmentation. The use of SUPERFRUIT night cream results in protected, renewed - more youthful skin.