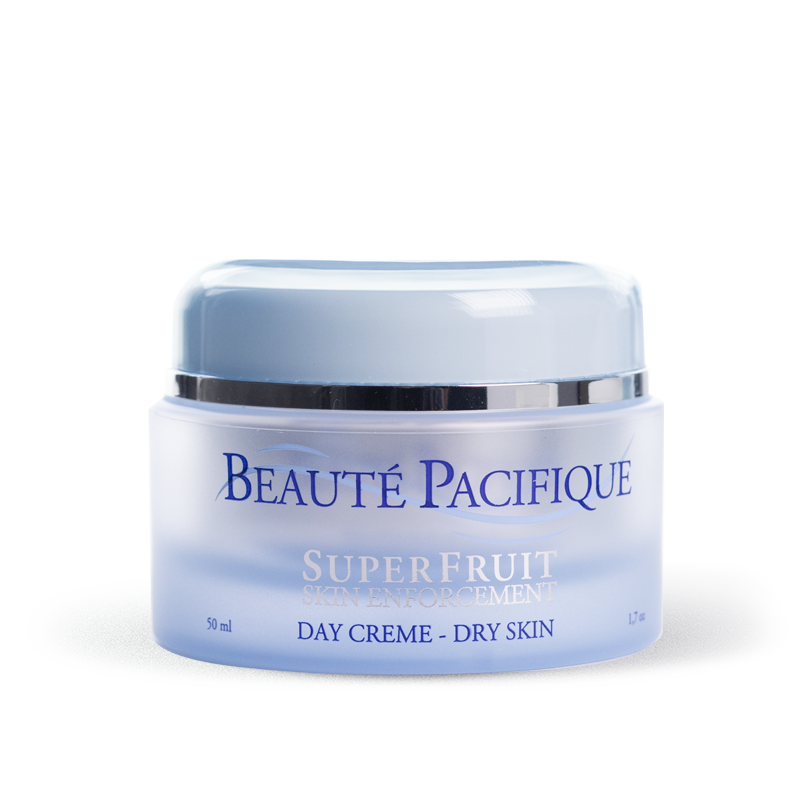 Beauté Pacifique SUPER FRUIT - Day Creme Dry Skin, 50ml
Moisturizes and refreshes the skin
Prevents and fights fine lines
Keeps skin youthful with super fruit extracts
100% Money Back Guarantee!
Delivery within 1-3 business days!
Beauté Pacifique SUPER FRUIT - Day Creme Dry Skin
Beauté Pacifique Super Fruit Day Creme from the Skin Enforcement line is a moisturizing day cream that maintains and strengthens the skin's properties, keeping it youthful and healthy for as long as possible. Limits and prevents the formation of the first mimic line and pigmentation.
The cream is enriched with three SuperFruit fruit extracts obtained from lingonberry stem cells, green tea, apple leaves and also supplemented with three different additional biomimetic peptides.
Thanks to the high concentration of antioxidants provided by SUPERFRUIT fruit extracts, this cream protects skin cells, optimizes skin regeneration processes, increases skin moisture level, evens skin tone and reduces redness.