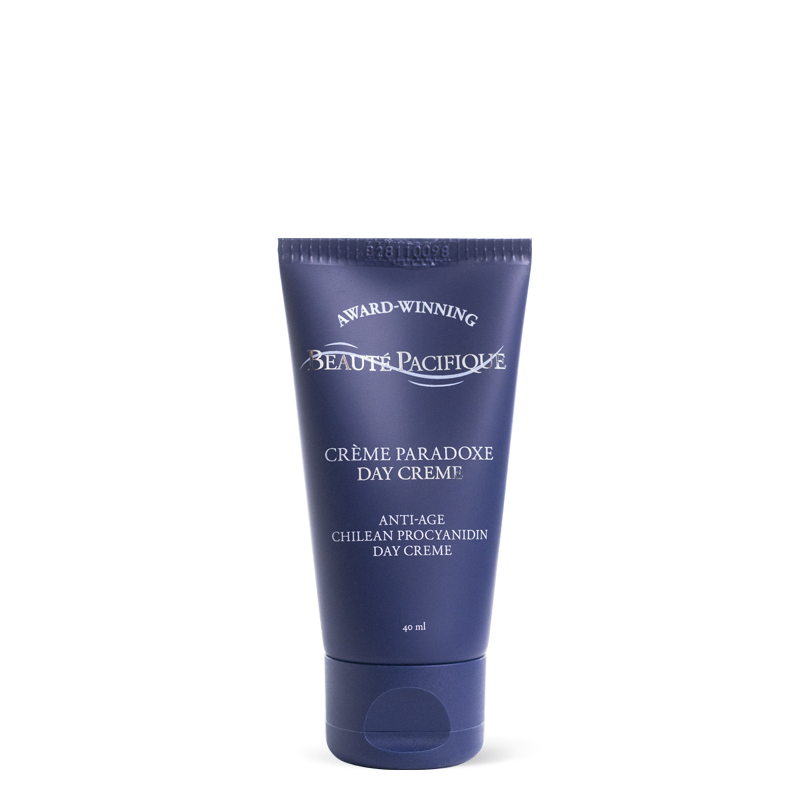 CRÈME PARADOXE ANTI-AGE DAY CREAM, 40 ml
Stimulates the repair process of your skin - each and every morning
Makes the skin healthy and soft as silk
Normalizes the skin and provides a more uniform surface and pigmentation
100% Money Back Guarantee!
Delivery within 1-3 business days!
Face cream Paradoxe anti-age Day
Beauté Pacifique Crème Paradoxe is an amazingly effective antiaging day cream with absolutely new and almost medicinal properties. The cream contains a large amount of active substances - procyanidin and resveratrol, which slow down aging processes, treat sun-damaged areas and eliminate the causes of redness, making the skin healthy and resilient.
In addition, Crème Paradoxe Day Cream provides the skin with three types of vitamin A in the amount necessary to improve the skin's internal structure. Crème Paradoxe contains substances that have a vasoconstricting effect, which helps to prevent facial redness. Crème Paradoxe is suitable for all skin types with its soft consistency and fragrance.