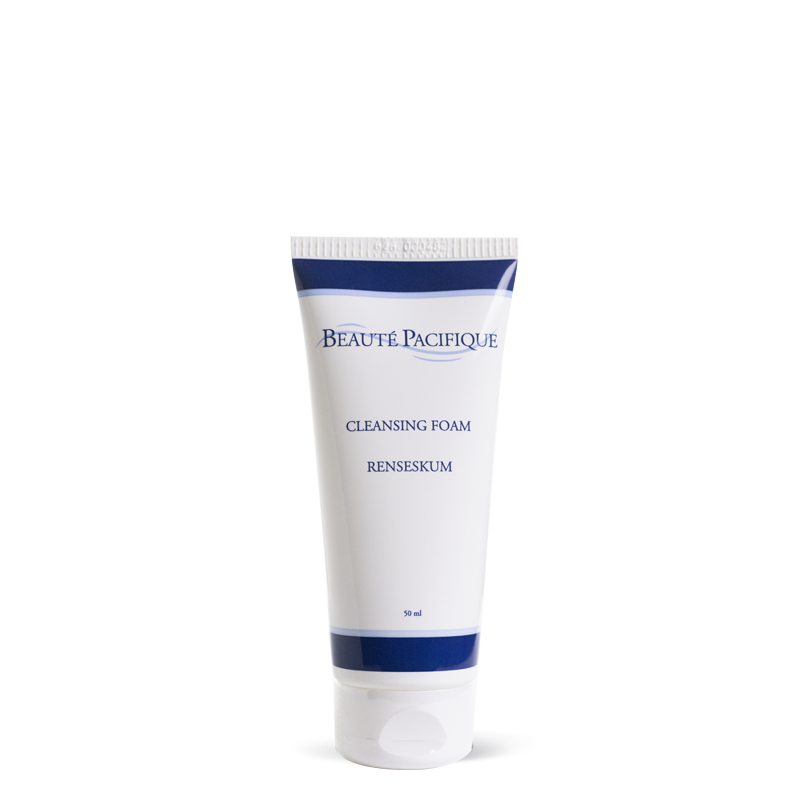 Beauté Pacifique Cleansing Foam, 50ml
Can be used as shaving foam
Cleans pores
Deep cleans without drying the skin
100% Money Back Guarantee!
Delivery within 1-3 business days!
Beauté Pacifique Cleansing Foam, 50ml
Beauté Pacifique Cleansing Foam is designed for all skin types. This face skin cleanser with its light and pleasant consistency cleans the skin of the face and neck very well, promotes the cleansing of pores, making the skin smooth and very clean. Most importantly, this foam does not make the skin dry and does not irritate it.
Can also be used as a shaving product, as it provides a comfortable and smooth shave. They easily lift hairs and significantly reduce ingrowth of hairs into the skin.
Use Beauté Pacifique Cleansing Foam in the morning and evening. Also very well suited for cleaning young skin.
Main ingredients and their benefits:
2. Potassium Stearate, Potassium Laurate and Potassium Myristate and Potassium Palmitate | form a mixture of cleansing ingredients, which in general provides a particularly gentle and deep cleansing action.

12. Tridecyl Stearate, Tridecy, Trimellitate, Dipentaerythrityl Hexacaprylate/Hexacaprate |  together they form an excellent oil-free cleansing formulation with minimal skin irritation.